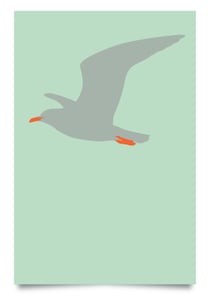 £

95.00
'Herring gull' is one of three Seabird designs featuring seagulls in a large format and printed onto a coloured paper.
Screen print
Two colours
Printed onto 300gsm coloured Carson paper.
A limited edition of 20, signed, dated, titled
and editioned by the artist.
Supplied unframed.
Size: A4 undersized W40 x H60cm.